Useful Links
BC HARBOUR AUTHORITIES
Harbour Authority Association of BC
CANADIAN POWER & SAIL SQUADRONS (CP&S)
Vancouver Island South District
OTHER ASSOCIATIONS

BC Marine Parks Forever Our Mandate is to assist in fundraising to create new marine parks and to improve existing parks.
BC Boating Association Boating BC is a network of qualified professionals who share their knowledge, insight and assistance to every kind of boater and marine business, from a first-timer to a seasoned tour operator.
BC Sailing Association Affiliated with the Canadian Yachting Association and the International Sailing Federation.
Council of BC Yacht Clubs The voice of recreational boaters in British Columbia.
Georgia Strait Alliance OUR MISSION: To protect and restore the marine environment and promote the sustainability of Georgia Strait, its adjoining waters and communities.
Sea Kayak Association of BC There's great training, fun trips and a focus on paddling safely.
A Kids Guide to Sailing Boats Some thoughts and suggestions for young people interested in sailing, or wondering about it. Safety is number one!
ROYAL CANADIAN MARINE SEARCH & RESCUE (RCM-SAR)
Unit 59-Deep Bay  is the active arm of the Lighthouse Country Marine Rescue Society The Society raises funds and performs administrative details for Unit 59, freeing the members to deal with personnel training, boat maintenance, public education, and giving aid to the marine community. The Dedicated Response Vessel (DRV), the Mapleguard, is named after Mapleguard Spit, which partially surronds Deep Bay Harbour.
GOVERNMENT LINKS
Ministry of Environment-British Columbia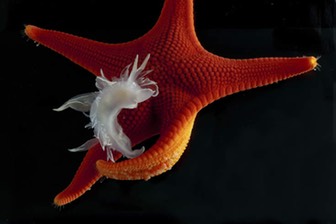 Transport Canada-Pacific Region
Deep Bay Marine Field Station/VIU
PACIFIC NORTH-WEST BOATING
Northwest Cruising A list of links to North-west cruising sites, including lots of personal stories ++ The mother of all maritime links. --great rainy day reading!
Northwest Boating For boaters venturing into the Pacific Northwest/Puget Sound area, this site has detailed information on over 300 destinations, and dozens of other boating-related links.
BC Marine Trades Association The BC Marine Trades Association is the voice of marine industry in British Columbia. Working with other industry groups and all levels of government to provide a strong and consistent voice for the boating community.
TRADES/TRAINING
Nautical Know-How at BoatSafe.com. Boating courses, tips, safety, contests and news, for adults and children. Contains the usual American slant, but still a good resource for boaters.
CULTURE, FOLKLORE, TRIVIA
shanty.com The lyrics to hundreds of traditional and modern shanties and sailor songs.
Flag Signals Learn about maritime and semaphore flag signals, and convert your boat's name to flag code here!
MAGAZINES
Pacific Yachting Magazine The Pacific NW boating magazine.
Houseboat Magazine Information, resources, articles and classifieds all about houseboats.
Power and MotorYacht Magazine Online archive of ?maintenance? articles ? hundreds of themes, topics, tips and tricks.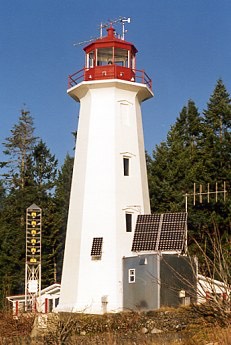 Pocket Cruiser's Guide This site is intended to be a guide to those who are seeking to buy, build, or sail a pocket cruising sailboat. "I'm defining pocket cruiser as a trailer-able, easily launch-able sailboat of 30 feet or less with a cabin that provides some sleeping quarters. These boats should be fairly easy to handle on the road behind typical cars.
INTERNATIONAL LINKS
International Sailing Association
Cruiser's Forum The global discussion board for world-cruising sailors and wannabe's.